At Percy John, we pride ourselves on being trendsetters within our industry. Our 20+ years of combined experience in industry flooring, design, custom finishing, and installation provides us with the expertise and knowledge base needed to serve you with excellence by providing informed solutions for your projects.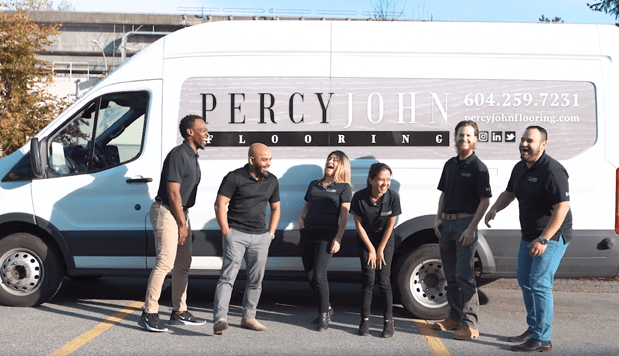 What makes us different?
Our whole business model is based on doing everything we can to make your life easier while serving you with excellence. We have become experts in anticipating what you need before you know you need it.
We specialize in providing high-quality flooring products that we can stand behind—Canadian engineered flooring, European hardwood, Wide-plank hardwood, European laminate, durable vinyl, and quality carpet—for residential homes, condos, mid-rise apartments, and commercial buildings.
In fact, we believe in our products so much that we guarantee them for 25 years and will back them up with our superior customer service. By working closely with flooring importers, we are also able to provide you with the same high-quality flooring products at better price points.
The values that make us who we are.
Since the beginning, Percy John has maintained strong core values that allow us to provide our clients with a high level of support and customer service they deserve. Some of the values that make us who we are as a company include:
Honesty
Integrity
Quality assurance
Striving to be the best we can be
Providing exceptional service
Taking initiative
Accountability
Respect